Tejaswani Khurana Calgary Campus Representative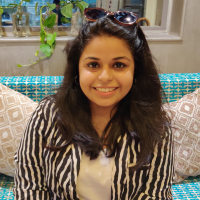 Hi folks, I am Tejaswani Khurana. I am a lawyer and am currently studying Human Resources and Labour relations at the Calgary campus. I would be the kind of representative that I would want for myself. Helping is inherent to my nature. I want to help you all feel comfortable and welcomed in your educational endeavour. A lot of it can be daunting, I know.
Since we do not have our own campus, I want to initiate events that are our own.
1) I want to begin with a fresher's event at the beginning of each semester to welcome students, help acclimatise them to this new culture and have fun.
2) Secondly, I want different cultural festivals to be celebrated to have a homely feeling. Other things include bringing/starting clubs, societies to the Calgary Campus.
3) Further, I want to start working towards getting the UPAss for the students of Calgary campus.
4) Additionally, since most of the departments are situated at the main campus which act as an integral source of help for students especially students right out of high school, I want to bring the Career Services, DSB Edge, Student Success, tutoring services and many more at the start of each semester to facilitate the awareness regarding them and how they can be used to the advantage of the students.
5) I also want to expand the Student's Union at the Calgary campus for other students to have the opportunity to contribute to various other roles as well.
I have already initiated a conversation with advisors on campus regarding some of the issues students face and how they can be alleviated. I have also met a lot of you and helped with issues like registration, accreditation information, looking for work or even getting the low-income bus pass to save you some bucks. I believe that I can help more of you and make your journey here enriching. I will still work on these issues irrespective of the result of this elections.
What do you know about the position you are running for?
What are some of the initiatives you would like to implement if you are elected?