Ryan Lindblad VP External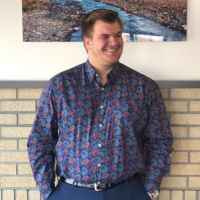 Hi, my name is Ryan Lindblad and I am running to be re-elected as you Vice President External for the 2021-2022 Academic year.
In the fall of last year, I received my Bachelor of Political Science from the University of Lethbridge and returned as a open studies student during my term as VP External. Having this position has been a great honour and has provided me many opportunities to represent student voices in the issues that affect them most, especially when it comes to decisions of Government.
In my year as VP External I have focused hard on the issues of affordability and accessibility for students who have been facing incredibly punishing cuts to their education, and who have been expected to deal with an increase in prices while facing a decrease in support from the provincial government.
I originally started my time with the Students' Union in 2019 when I was an Arts and Science representative who was elected in November through a by-election. I got involved then because I knew there were issues I wanted to see solved but I had no idea the path it would lead me down and the passion I would develop for student advocacy at the University itself, and beyond to the halls of government.
I have taken efforts to try and ensure that both the various levels of government, and the UofL itself are making decisions based around the needs of students first, as without students the University would not exist, and thus it is more than fair for us to call upon them to consider our needs first when making decisions based around our education.
What do you know about the position you are running for?
I know exactly what this position takes because I have done it before and in a year where the position itself needed to change everything about its tactics in order to still accomplish its goals.
The position of VP External is responsible for all the external advocacy that the organization does to all our external stakeholders, especially when it comes to advocacy to the Municipal, Provincial, and Federal governments. This is aided through the fact that the VP External is the primary delegate to the Council of Alberta University Students (CAUS), the Canadian Alliance of Student Associations (CASA) and the Youth Advisory Council (YAC). Partnership with these groups allows our voices to be amplified and also to create a United message of Students voices to the government.
The VP External also chairs the Advocacy Advisory Committee which is where GA members can advise the VP External of the advocacy efforts they would like to see be conducted, as well as serving as the committee that will often focus on ensuring UofL specific concerns are going to be heard by the various levels of government.
What are some of the initiatives you would like to implement if you are elected?
Tuition
First and foremost, I will continue my effort to call upon the provincial government to tie tuition to CPI immediately to ease the massive increase in tuition that students have faced (22.5% over 3 years). The government conducted these tuition increases to bring us more in line with the Canadian average which for a while we were under. However, they increased tuition to much and as of the last published data we are not over the Canadian average by almost $1000 per year and that is before we begin to include mandatory non-instructional fees. Tying tuition to CPI for the foreseeable future will slowly bring Alberta back into line and ideally under the Canadian average once again, as well as providing predictability to both students and institutions who will now be able to better predict their tuition rates from year to year.
Mental Health
I will also continue my calls for a further investment of $30 million in Student mental health support and that mental health funding should be based on a per student basis. What this means is that Universities will be funded X amount of dollars per student to ensure a equal quality of care, so even though a school like the University of Alberta would receive much more funding then the UofL on account of them having more than triple our student body, the level of care each institution could provide would be the same as funding will be based on student population.
Alberta 2030
In the summer, the provincial government began the Alberta 2030 review which is essentially a sector wide investigation and strategic plan which will lay out how the current administration wants to shape and change the sector over the next 10 years. The plan will not be revealed until around early March, but we have been speaking with the provincial government about it for the last couple months and addressing issues of concern as they come up including areas such as tuition deregulation and sector level boards. Alberta 2030 will almost assuredly define the next year of advocacy work that needs to be done and having already fought against it for months it will still need to be a major priority for any student advocate going forward, the details of which will become more clear when the final report is released in April.