Shae Dauncey Arts & Science Rep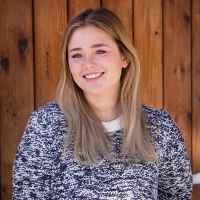 Hello, my name is Shae Dauncey and running for Re-Election as an Arts and Science representative. Currently I am currently in my four year of my combined degree of General Science and Education. Outside of my academics I am currently an executive member for PACT building connections with students and alumni, as well I was previous apart of the residence community. In my free time I enjoy kitchen dance parties, watching movies and baking.
Check out my social media
Facebook- Shae Dauncey for Arts and Science Representative
Instagram- shae.dauncey.artsci
What do you know about the position you are running for?
What are some of the initiatives you would like to implement if you are elected?
Inactivates
If elected, I will use my pillars of accountability, honesty, and professionalism to continue to improve the functioning of the ULSU.
Accountability:
I want to ensure that myself and the ULSU can work for the students' needs. I have found a love for internal committees, especially those that help improve the functioning of the ULSU. This past year I was a member of accountability committee, where we assess the on goings and communications between the Executives and the General Assembly.
Honesty:
I want to be as transparent with the students as possible. By doing so, I can have open communication and better understand the needs and how to advocate for all within the faculty. As well, I believe that it is important to be honest with the other student council members, making sure we are all on the same page when it comes to the university community.
As I am only one of the voices I would love to build more of a feeling of collaboration amongst the arts and science general assembly members. We are in a unique position as there are six representatives from the same faculty and we should use it to our advantage and amplify our voices.
Professionalism:
It is important to put the students' best foot forward, and this starts in how you conduct yourself. Going into meetings being prepared, punctual, and personable will help me support the student voice. As a student, I want to be a presence in meetings and prove that our voices need to be heard. By showing that I can be professional and make a positive change within the faculty I will be able to give Arts and Science students the platform and voices they deserve.
Thank you reading my platform, please email me dauncey@uleth.ca if you have any comments or questions!