Amy Mendenhall VP Student Affairs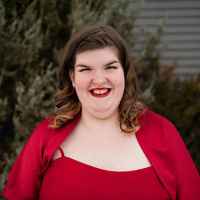 Oki! ! My name is Amy Mendenhall, and I am running for Vice President of Student Affairs. I am a 4th-year student in the Pre – Education Indigenous Studies program, with a minor in social studies. I am 32 years old, have three young children, and have been married for almost eight years. I started my post-secondary journey in 2010 at Red Deer College. While there, I was elected as a student representative and worked with their Students association on on-campus events and activities. Two of the larger events that I helped with were the introduction week for first-year students and Zombies Vs. Humans. I graduated from the Red Deer College in 2013 from the Educational Assistant Program. I worked for a year in the Educational Assistant field until I had my oldest daughters Jubilee and Jayla, in the summer of 2015; I had their sister Willow 21 months later. While being a full-time mom, I continued my education online with the New York Institute of Photography and graduated with a certificate from their professional photography course in 2017. In 2018 I was accepted to Lethbridge College, and then I transferred to the University.
What do you know about the position you are running for?
As the Vice President of Student Affairs, my jobs would include providing events and activities on campus that are engaging, fun, and accessible. One of my goals as the Vice President of Student Affairs is to try my hardest to make every event that happens within my term accessible to those on campus and those who have to remain off for the duration of this pandemic. We do not know when we will be 100% back on campus, so I am prepared to host multiple different events, both virtually and physically. I am the go-to person and liaison between General Assembly and the clubs and organizations on campus. I promise to be an open book for communication and respond to every email quickly and appropriately. I have the power to discipline clubs, fraternities, and sororities, and I take that seriously. I know that there is some contention on campus about these situations, but I promise to hold everyone accountable as the students who elect me and those who didn't will be keeping me accountable. I will be in charge of creating and providing all the paperwork needed between clubs and the General Assembly. I will chair all club council meetings, as well as I, will be reasonable for the preparation of all the agendas for club council meetings. I am responsible for orientating the incoming General Assembly members at a retreat where my fellow executive members will provide all needed information to the General Assembly. I will be responsible for attending many different meetings and be responsible for effective communication between various organizations. I will also be the volunteer coordinator for all events that I plan. I will also be responsible for planning events that are not academic-related. While I do not know what events we can have while still dealing with covid, I am excited to research and learn about what we can do safely while still having fun.
What are some of the initiatives you would like to implement if you are elected?
The first thing that I would like to work on as Vice President of Student Affairs is to meet with all the clubs, fraternities, sororities, and organizations on campus that depend on me and learn exactly what they need. I know that there is often a lack of connection between the clubs, fraternities, sororities, and the SU, and I want that to end. The Clubs, fraternities, sororities on campus are what make the university experience great for so many people, and I want to make it as easy as possible for that to happen. I cannot do my job effectively without having an open communication line between these groups and myself, so I want to do that immediately. The second thing that I want to work on would have to be a united but needed front with all the other SU members. I know that we have members of our campus who have been hit hard by Covid in many ways. We have students who have lost family members, students who were or are sick themselves, and students who are struggling. I want to help provide increased services for students who need them. While I do not know the extent that we as a SU could help, I believe it's more than a little important to understand what students are facing. Going along with that, I want to help the University in its goal to reopen and get more much-needed services back to the students. I want to figure out what needs to happen to reopen the library and services that go along with that. Our students are still paying thousands of dollars in tuition without the services that they pay for. I know there have to be safe and effective ways to solve these problems, and I intend to do that.