Araba Adenu-Mensah International Student Rep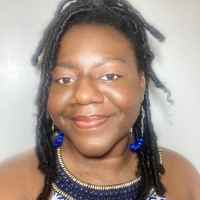 My name is Araba Kukua Adenu-Mensah. I am an international student from Ghana. One of my guiding principles is to give as freely as I received. Upon entering the University of Lethbridge, I received a lot of support hence I feel the need to share my experience and knowledge with other international students. I found fellowship in my clubs which are the Rotaract club, Afro-Caribbean club, and the International Students Association, among others.
I love to experience different cultures in as many ways as I can such as with food, appreciating festivals and dance, in books, and even in film. I participated In the living library event in my very first year here because I was so excited to get to know about different people, cultures, values, and perspectives. I want to take it a step further to be the voice of these great individuals and their experiences in the ULSU. This is why I am running for the position of international student representative.
What do you know about the position you are running for?
What are some of the initiatives you would like to implement if you are elected?
Being a part of the student union at the University of Lethbridge is a great honor. I think it is a mighty feat To be able to effect change and affect our experiences at the University as international students. I want to take this opportunity to thank the outgoing student union representatives for their excellent work and I look forward to working with The incoming student union representatives. I hope we can work together to increase opportunities for international students to engage in various events across the different sectors. I strive for the involvement of international students in more Club activities, university events and volunteering. Although I recognize that it may be a difficult time to be fully engaged in these activities, I believe it will be possible so far to do these online and build community wherever we are in the world. I look forward to presenting the perspectives of international students to the Student Union council.
Contact
Araba.adenumensah@uleth.ca