Mark Serebryansky VP Operation & Finance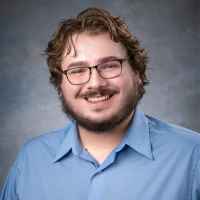 Hi there! My name is Mark Serebryansky and I am running for the position of Vice President Operations and Finance. My experience on the General Assembly dates back to last year where I was a Dhillon School of Business Representative. This past year I've had the pleasure of being the Residence Representative. Student government and advocacy are incredibly important to me and if elected are my number one priority. However in my spare time I like to cook, get outdoors, play D&D with friends, and as of recent motorbiking.
What do you know about the position you are running for?
The Vice President Operations and Finance oversees two main aspects of the organization. The financial health and longevity of the organization which encompasses various budget lines mainly collected from student levies. The other aspect is regarding the governance and legislative policies of the organization mainly facilitated through the Legislative Review Committee. This role is multifaceted, and helps to keep the organization running behind the scenes to fulfill our goals of advocacy and student support to the highest extent.
What are some of the initiatives you would like to implement if you are elected?
Firstly, I'd like to make sure students are made aware of the support currently available to them such as services such as the emergency grant. These services are often underused so more exposure for these programs will help show the value of the ULSU to students. Additionally, finding ways to fund and enhance services such as the ULSU Food Bank and Health & Dental Plan-- especially if the majority of students are still learning remotely. Last but certainly not least, my vision is to revitalize a cornerstone of the ULSU, the Zoo. The Zoo needs to be addressed from a business perspective but also from a service perspective as it's financials have been suffering for years and its entire brand should be revaluated to better entice students to visit.