Joshua Hirsch VP Operation & Finance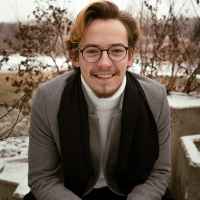 Hi there! I'm Joshua Hirsch and I'm running to be your next ULSU Vice-President of Operations & Finance. I'm currently in my third year of a Bachelor of Business Administration degree with a major in HR, after having just finished my associate's degree with a major in Finance. During my time pursuing my diploma, I was involved with the Student's Association at MHC as a representative and was also one of 2 student members on the college's Board of Governors. At the same time, I served as Treasurer for the Business Ambassador Students and helped organize various events and volunteer opportunities throughout the year. I've learned what it means to be an advocate for students and how to properly represent the best interests of them at a high level; with Covid looming for the past year, I will make sure students have the support they need to help them excel in their studies. My combined experience on the Board of Governors and the SA makes me an excellent candidate to be your next VP OpFi, and I will work my absolute hardest to serve you proud!
What do you know about the position you are running for?
After having a discussion with the outgoing VP OpFi, the position comes with a lot of responsibility, which I do not take lightly. Student services, such as the food bank and Health and Dental, are a core component of the position, and possibly the most important; making sure students are getting what they pay for and have access to support are crucial to having a successful term. Secondly, as CFO of the ULSU, finance is obviously huge. Managing both grants and student club finances are the pillar to ensuring students can become involved with their University community and have the resources they need to excel in their studies.
What are some of the initiatives you would like to implement if you are elected?
The 2020/21 school year has definitely been one for the books. If elected, I have 4 focuses that will be the foundation of my term: Covid, commerce, community, compassion. With almost everything shifted online, students have had to face challenges that no students have before; you deserve fair support not only from your institution and representatives, but also from your professors and faculty. I want to work with professors to establish guidelines that enforce minimum face-to-face teaching time, limiting the use of pre-recorded lectures, which often offer little help to struggling students. As VP OpFi, finance is obviously a big focus. I will work diligently to analyze the ULSU budget and try to find opportunities to relieve financial stresses that some students may have. This includes going beyond the regular job description and actively finding alternative funding to reduce fees in any way possible. Covid has also tested us as a community, but I strongly believe this has only brought us together (not within 6 feet, of course). I want to collaborate with clubs throughout my term and assist them in hosting events and workshops that strengthen our ULeth student community, focusing on The Zoo and making it the ultimate hangout for students after a long day of studying. Finally, compassion. Food banks, mental health clinics, and support systems have faced the ultimate test of providing when people need it most. I believe they are the backbone to any working institution, and that's why I want to continue the outgoing VP OpFi's efforts with charitable organizations by actively looking for donations, increasing accessibility, and eliminating any barriers—mental or physical—to asking for help when you may need it. I want to thank you for your time, and I couldn't be more excited to be in the running to represent you as your next Vice-President of Operations & Finance.
If you want to stay up-to-date on my platform and initiatives, or want to keep up with election dates and times, give my Facebook page a like! www.facebook.com/JHVPOF