John Carter Residence Rep /ORS President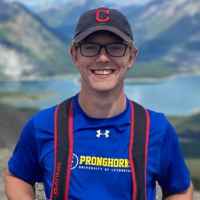 Hello Everyone, my name is John Carter! I am enthusiastic to be running for the ORS President position. Over my 5 years on residence, I have grown very passionate about this organization. Residence has been very close to my heart since my first day of move in as a first-year resident. I believe residence is a place where students are provided opportunities to create lifelong friendships, lasting memories, and grow into themselves.
I want to have a greater role in fostering the overall resident experience in all our facilities. In my four years on the ORS team, I have been a Residence Assistant in University Hall on D/E4, and in Coulee View in Piikani House on P2 and P4. Additionally, I have held the role of facilities manager on the Operations Team. My experience in these various positions has provided me valuable insights and understandings into multiple perspectives of many roles in the organization. I will confidently bridge these experiences into the President role to build a comprehensive team.
The role of President has several different aspects to it; not only does the president represent residents within ORS, but also represents residents to the ULSU as the Residence Representative. The president also has close relationships with stakeholders within the U of L community and outside of the University. If elected, I plan to bring diverse perspectives into council to increase ORS knowledge and better support its communities through liaisons in underrepresented communities. I truly believe that every individual within our community deserves to have their voice heard. If elected, I will represent the organization with the leadership, professionalism, and accountability it deserves.
What do you know about the position you are running for?
What are some of the initiatives you would like to implement if you are elected?