Rachele Preston Residence Rep /ORS President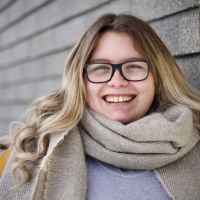 Hello everyone! My name is Rachele Preston and I am running for the position of ORS President (Residence Representative). I am currently in my third year of my BSc General Science and PreEd Math Education combined degree. I believe my passion for residence and my drive for growth are two traits that would make me a great fit for this role. My main initiative if elected into this role is to reconnect the role with the whole residence experience and community for a better ability to advocate on behalf of residents. Check out my campaign on Instagram @preston4president2122.
What do you know about the position you are running for?
What are some of the initiatives you would like to implement if you are elected?