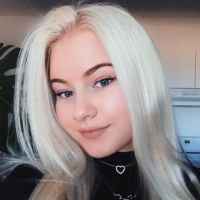 Hey y'all! My name is Tianna Read, and I am running for Vice President University Hall! I am currently in my second year of my Anthropology and Social Studies education degree here at the U of L and I am also working as a resident assistant in Kainai House floors 1/2! Some of my hobbies include: Hiking, camping, volleyball, honestly anything that I can do where I am active! No matter how this election plays out I would love to be seen as a friendly face around campus so please feel free to reach out :)
What do you know about the position you are running for?
Now onto the tough stuff! Vice President University Hall, what a position to be running for! To highlight a few things that I know, and think are extremely important in regard to this job, I would like to start off with the leadership role. Being VP means that you are a leader, a support system, an overall positive person to be around! These are all things that are so important in order to work towards building a strong community! A VP needs to be able to advocate and work well with/for their team! This is something that is especially important with all the changes the university is seeing due to COVID! Those are the main points that I wanted to bring up about the position, there is also the technical parts of it such as hiring and helping run the team!
What are some of the initiatives you would like to implement if you are elected?
SO EXCITED TO ANSWER THIS QUESTION! A major initiative that I will be putting into place if elected is a multi-university residence program. I am currently in the works of planning this project and I have so many other institutions who are excited to be a part of it! With this, I hope to promote inclusivity and the transfer of resources from one school to another! I am so excited for my vision to be coming alive! Another thing that is an initiative of mine is connecting University Hall to the rest of campus. Being "down the hill" has given Uhall a feeling of disconnect from other residence and I am so ready to put an end to this! If elected as VP this will be a priority of mine! Feel free to reach out on any of my social media platforms to learn more about me and how you can get involved!