Joan Barredo Calgary Campus Rep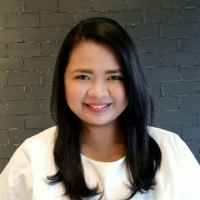 "They say matter takes space, that's why you can only make space for things that matter." I lived by these words for many years now and it helped me with many life decisions I had to make. This time, in running for the Calgary Representative Position.
I'm Joan Barredo, and I'm on my second year as an International Student at the UofL Calgary Campus, studying Marketing. It was four years ago when I first got the idea of studying in a different country. I was convinced that I will not only earn a second degree but I will also learn more about myself when put in a situation outside my comfort zone. Fast forward to today, I am now in Canada where I didn't know anybody, but managed to make new friends and treat them as my second family.
I'm from the Philippines and I'm very passionate about social work that the first thing I did after I landed in Canada is to volunteer for the Calgary Public Library. Since then, I've been active in doing volunteer and advocacy work for the community.
I dream about putting up my own social enterprise that would help coffee and cacao farmers all over the world. One, because my heart will always be with farmers as my Mom was an agriculturist and my Grandfather was a farmer. Two, because I just. Love. Coffee.
What do you know about the position you are running for?
Bridge the two-hour drive gap between the main campus and the Calgary Campus.
The Calgary Campus Representative's mission, should that person chooses to accept, is to serve as a sturdy bridge, connecting students attending classes at the U of L Calgary campus to the general assembly, and making them feel that they were never left behind.
As the Calgary Representative, this person is tasked to foster relationships among the U of L community in Calgary by listening to their thoughts and perspectives, turning these notions into activities that will make their student life more meaningful, and encouraging them to participate and be more involved because they know they are being heard. And that they matter, too.
What are some of the initiatives you would like to implement if you are elected?
As the next Calgary Campus Representative, I envision a school year full of active engagements with the students and faculty, in a safe and conducive space. I will bring the SOCIAL into social involvement at the Calgary Campus, all in the name of moving forward, TOGETHER. Specifically, I will:
- Spearhead initiatives that will bring the community together, be it online or offline (with safety precautions of course)
- Oversee ULSU property and budget effectively and efficiently
-Coordinate closely with the Calgary Management Students' Society
-Inspire future advocates and industry leaders among Calgary students and the surrounding communities
-Arrange platforms and activities where students feel more involved and lastly,
- Listen to what Calgary students have got to say
My heart is filled with joy and gratitude to be given this opportunity to serve.
My heart is filled with joy and gratitude to be given this opportunity to serve. If you have any questions at all or thoughts, reach out to me. My email is joan.barredo@uleth.ca