Rebecca Parkkari VP Academic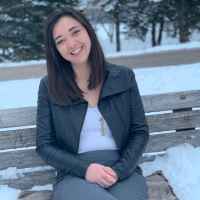 Hello folks! I am Becca Parkkari, and I am running for the position of Vice President Academic on the Students' Union. I am an Indigenous Studies student in my fourth year at the UofL.Throughout my university experience I have gained a lot of knowledge on the resources and services available to students and it is important to me that undergraduate students understand how these services work, so they are able to have the best possible university experience. I know that COVID-19 has created challenges for undergraduate students at the UofL which is why my background in the mental health sector will help me to advocate for and promote the need for mental health resources that are accessible and effective for our student population. I will work with students to ensure they feel supported and I will encourage people to bring their concerns and solutions forward in order to guarantee that I am focusing on advocating for relevant issues. Another important aspect of this position is promoting undergraduate research opportunities. I will work with faculty to ensure the postings for available positions are more accessible and undergraduate students have opportunities to immerse themselves into the subjects they are passionate about.
What do you know about the position you are running for?
What are some of the initiatives you would like to implement if you are elected?