Elisha Wong Arts & Science Rep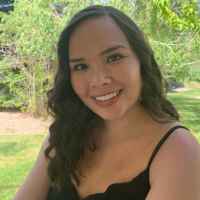 Hey there! I'm Elisha and I am running for a position as an Arts and Science Rep! I have always had a passion for leadership and bettering my community. I have experience participating in student governance from high school and my first year of University. In high school, I served the students' council for 3 years and was the Vice President in my final year. This past year, I had the privilege of being the first year representative for the ULSU. I am so grateful for the opportunity to have been able to share my interest in student leadership with my school and hope to do so again. This year, I also founded my own University club, the Covid Cohort, Connections and Conversations Club! Other interests of mine include singing, piano, skiing, fitness and hiking! Oh and of course, spending quality time with my friends, family and puppy!
My platform: https://elishawong.wixsite.com/wongforartsci-1
What do you know about the position you are running for?
What are some of the initiatives you would like to implement if you are elected?
RESOURCEFULNESS
This year has certainly been an odd one, and as someone who entered University during such a strange time I would like to share the skills and lessons I have learned with others. Especially those who will be starting school with us next fall, as starting University can be challenging in general. Considering that it is uncertain what the fall semester will look like I would like to work on providing more resources for students specific to the COVID pandemic. Whether that be providing additional supports due to online learning, or assisting my fellow students with the transition back to more in-person classes.
As a first year student, I found my first semester quite overwhelming and would like to make more resources available for students who may be struggling. I would also like to make some of these resources specific to those who are transferring or just beginning University. I would like to either start more programs to provide assistance, or find new ways to make these already existing services more accessible to students.
ACCESSIBILITY
With our world relying more heavily on technology day by day, I would like to work on making as many services available in-person and online. I understand that some things must take place in person, but if a certain program can be held both ways, I would like to ensure that it is available both physically and virtually. This would apply to all services offered by the University, such as counselling, technological support, library services, etc. I strongly believe that making resources and services more accessible to students will result in increased participation among the students and faculty, while improving student experiences.
COMMUNITY
I know it's difficult to predict what our world and schooling will look like next year, but what I would really like to offer students is a medium in which they can meet other students outside the classroom. This medium could be in person or online. Either way, I think it would be great to provide students with the opportunity to interact with one another outside of class. My idea is to create "year groups," students in the same year would all be able to join and could meet one another and relate to each other about the highs and lows of University. Regardless of what next year looks like, I am passionate about presenting students with the chance to socialize.
I would also like to offer students workshops on Indigenous awareness and minority groups to create a more educated school community.?
I am open to others ideas as well!