Brent Nordhagen VP Student Affairs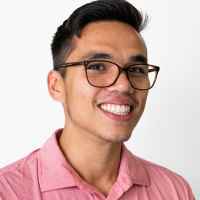 Hello everyone, my name is Brent Nordhagen and I am excited to be running to be your next Vice President Student Affairs. My journey here at U of L dates back to Fall 2019 as a transfer student. I am currently in my fourth year of my Bachelor of Management degree with a focus on marketing and finance. Before arriving, I served two years in office at the Students' Association of Grande Prairie Regional College (SAGPRC); I was elected in two separate executive council positions, VP Internal and VP Social respectively.
From my first year, I gained a solid foundation on the inner workings of a non-profit association ranging from chairing finance committee, coordinating the health and dental plan, organizing the biannual used textbook sale, and organizing/managing the student council. That time was a period of growth from the inside. Following my next year in office, was a position of student engagement. As VP Social I had the tremendous opportunity of promoting events and services resulting in the highest engagement of the student body. Directly promoting SA events like parties, club fairs, mental health week, paint night, trivia night was under my portfolio. If elected, then expect to see an experienced yet bubbly personality.
What do you know about the position you are running for?
Vice President Student Affairs is a position of leadership and commitment. Committing to bettering the lives and experience of fellow students is the heart of this role. What draws me towards this particular executive council position are the imaginable opportunities and endless potential that can excel the student experience.
The way I see VP Student Affairs is the direct link to the student body, since you have the authority to lead events and initiatives hosted by the Students' Union. You have the ability to collaborate with the University, as well as the ability to collaborate with outside organizations and businesses to provide the best University experience for all.
Prior to attending the University of Lethbridge, I have had experience in not one but two separate executive council positions at the Students' Association of Grande Prairie Regional College (SAGPRC). During my last year, I was elected Vice President Social, which is an equivalent to Vice President Student Affairs. My duties included events, parties, club management, as well as mental health initiatives.
I have gained the knowledge and expertise at engaging the student body, out of the four main SAGPRC parties, our welcoming Toga Party as well as the year end tight and bright meltdown party had the highest amount of student attendance and were the most profitable that the organization has seen. I would like to see these types of accomplishments here at ULSU.
I believe it takes the right kind of person to lead a position of student engagement.
I believe creativity and imagination fuel this role.
What are some of the initiatives you would like to implement if you are elected?
Diverse Event Experience:
Given the uncertainty of whether in-person class will return, I will not let that stop the opportunities our Students' Union can provide. Online or offline, I hope to start a monthly get to know your club executive initiatives in an attempt to consistently flow traffic to student clubs. I hope to provide incentives and possible activities with club execs to encourage attendance. Another initiative that I would like to implement is an Open Sex Educational Week. There is a serious lack of knowledge across post-secondary institutions on human sexuality. The purpose of this initiative is to spread awareness on different topics regarding sexuality, for example, I hope to find keynote speakers that can share their experiences on transitioning. I believe there is value in having any form of an Open Sex Educational Week. I do strive to have both dry and wet events throughout the year.
Mental Health:
As we are recovering from a historical part of human history, I believe this following year is as important as ever. Vaccinated or not, there will be students who feel uncomfortable returning to in-person classes, as well as, students may have a hard time readjusting back to an offline learning model. So, I would like to start a student group that spreads awareness of the services available here on campus. I feel this is a way to mitigate student stress and build confidence in our Students' Union. Also, I would like to investigate the possibility of committing a designated Students' Union room for a quiet and safe space. The purpose of this room is to relax without any distractions, basically technology-free. This space will have artwork displayed, surrounding in a plant cultivating environment. Hopefully, funding may go towards comfortable chairs and noise-canceling headphones. Partnering with mental health services may have considerable merit and possibly growing new ideas.
Considering the limited space I have to share my ideas,
Please follow my Instagram page @VoteBrentVPSA
Any questions that you have, you can reach me by email: VoteBrentVPSA@gmail.com