Kianna Turner Arts & Science Rep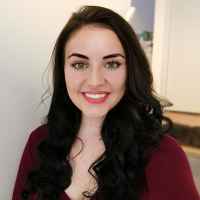 My name is Kianna Turner and I am running to be an Arts and Science Representative. I took a gap year after high school to be a volunteer firefighter and attend SAIT. I originally started my degree at Red Deer College in 2018 and have transferred to the University of Lethbridge to continue working on a Bachelor of Arts as a general social science major. My three focuses are psychology, sociology, and anthropology.
What do you know about the position you are running for?
I want to become an Arts & Science representative to be an advocate for students on all matters and to encourage other students to become active participants in school matters. I want to be able to advocate for the best interest of students and post-secondary institutions to local, provincial, and federal governments in addition to encouraging a supportive and enjoyable environment. I am passionate about advocating for affordable education and open resources, mental health initiatives, disability accommodations, and promoting clubs and involvement. If elected, what I can offer you is my time and dedication, different perspectives from previous schools I've attended, and active listening to your concerns.
What are some of the initiatives you would like to implement if you are elected?