Josel Paguio Dhillon School of Business Rep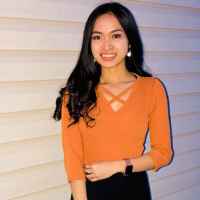 Hi everyone, my name is Josel Paguio, I'm running for Dhillon School of Business student rep, I am going to be in my 4th year of General Management this coming school year. I have been in student leadership positions since my 1st year, being a Director of Community Events at Managements Students Society(MSS) and a VP of Public Relations for Art Marvels in my first and second year.
This year I am a director at the Dhillon Business Students Association (DBSA) and co-lead for Uleth Integrated Management Experience (IME), I have the leadership skills needed that will help me represent DSB students successfully. In my leadership positions, I have been able to help my team successfully encourage conversations, come up with creative ideas to increase student engagement, complete our tasks, keep the team on schedule and communicate with each other.
With the COVID-19 pandemic, our university had to switch to a blended learning experience. I am currently working at the Teaching Centre and in fall 2020 I help create a survey for students on how their student experience has been impacted. Some of you may remember taking this survey last fall. In our survey data results, we analyzed how significant the mostly virtual learning environment has negatively affected the student's workload, communication and education. I plan on improving our blended learning experience with my initiatives that will be discussed below.
What do you know about the position you are running for?
In the DSB rep position, I know that I will be responsible for having that connection between students at the Dhillon School of Business, the faculty, and the rest of the student population. Although I am required to attend the general assembly monthly meeting to discuss ULSU business and vote on items of action, however, I will take initiative to represent the DSB student body by making sure I suggest ideas that would benefit us DSB students. Moreover, I will make sure to facilitate communication between the General Assembly and the active members of the ULSU.
I will also foster involvement of the student body in the ULSU and student affairs. It is my responsibility to make the DSB students are heard within the student union and the rest of the university community. I will ensure that when decisions are made at the ULSU, I will be there to represent your voices. Additionally I will assist in ULSU activities, submit monthly reports, sit on a few committees and volunteer and ULSU events. Finally, I will fulfill and ensure ULSU legislation is being maintained.
What are some of the initiatives you would like to implement if you are elected?
My platform is to help improve the blended learning experience by increasing student connections between us students, either virtually or in person. I plan to be transparent and be honest with you all when it comes to my platform. I would love to get to know each one of you and voice out your opinions.
My main initiatives include increased student interaction, inclusiveness, and valuable opportunities.
Increased student interaction: To increase student engagement and communication with one another I plan to utilize the discord server that I am currently managing at the DBSA and invite more DSB students to use this platform to communicate with one another. There have already been many DSB students who have been using this discord server to ask about each other's experiences, talk about university and talk about our studies. If the University lets us, I also plan to host an event with the DSB faculty or DBSA team in-person next year so that we can experience it better. But, if the University recommends the remote environment, then I will plan to host a virtual event.
Inclusiveness: With inclusiveness, we can all be part of something big together. Ever since, the COVID-19 pandemic happened, we students have not been able to see each other as often as we would prefer. So, advocating inclusiveness between one another is a great principle to make sure that we all feel connected to one another. I plan to voice out your opinions by communicating with you either virtually (on discord, email or other platforms) or face-to-face if the university allows it.
Valuable opportunities: With an executive position at DBSA, a lead position at IME and in a Co-op position at the university, I really want to emphasize promoting valuable opportunities for DSB students for self-development and experience. I really believe that having many experiences during your student years is beneficial especially when we graduate and start looking for jobs. Therefore, I will work closely with the DSB faculty and students to continue and to grow the amazing opportunities for DSB students.
When you vote for JOSEL PAGUIO, I make sure that all my actions and advocacy will show. Thank you for looking at my platform for more questions please contact me at paguioj@uleth.ca or on Instagram @JoselForDSBRep. Please remember to VOTE for Josel Paguio if you want a DSB representative that not only speaks but also takes actions.