Juanita Devos VP Student Affairs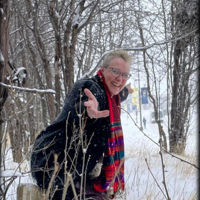 We can find the way! Together!
What do you know about the position you are running for?
What are some of the initiatives you would like to implement if you are elected?
As VP Student Affairs it would be my goal to listen to and represent the needs and desires of the University of Lethbridge students, build connections within our community and do everything in my power to ensure that every student's experience at the University of Lethbridge can be as full and memorable as they could want it to be. To make that happen I intend to passionately support and promote on campus clubs and events, student safety, physical/mental health initiatives, and the various and growing list of academic supports being proposed or provided to each student.
As we have seen this semester, the needs and concerns of students can rapidly change and I intend to make every effort possible to address any changes at our university that affect our student community and champion the needs of our students both now and into the future.