Michelle Kildaw VP Student Affairs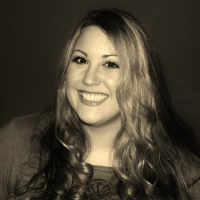 Hello and Oki! My name is Michelle Kildaw, I am running for the position of Vice President of Student Affairs on the ULSU's Executive Council.
Before transferring to the UofL, the first two years of my degree were completed at Lethbridge College. I had moved from Saskatoon to Lethbridge the year prior, so I was eager to make friends and enhance my student experience. I knew the best way to meet new people (outside of class) was to join a club and to get involved with campus activities. I joined the Business Club and applied to be a Team Leader for 2019's New Student Orientation week. That experience led to a Student Ambassador role, and several recommendations to run as Student Representative for the LCSA. I am now in my fourth year of Business Management in Human Resources and Labour Relations at the Dhillon School of Business and am a DSB Representative.
What do you know about the position you are running for?
The role of the VPSA is to provide students with a diverse, inclusive, and engaging experience through clubs, campus events, and other activities. The VPSA acts as a liaison between clubs, the Executive Council, and the General Assembly. They are responsible for the communication between the university and the Student Union. They are a member of multiple committees, including Preventing of Sexual Violence Awareness, Alcohol and Drug Awareness, and the General Faculties Council.
What are some of the initiatives you would like to implement if you are elected?
I want to make the university a social institution again. I want to put fun back into the student experience by organizing and offering a wide range of social activities and on-campus events. I want students to experience paint nights, Dirty Bingo, movie nights, and hear live music on campus again. I also want to continue advocating for the mental and sexual well-being of students, DEI, and students with disabilities because university should be fun, memorable, and safe for all students.