Justin Ma Arts & Science Rep.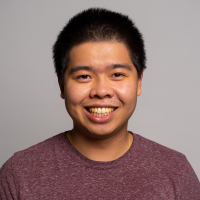 Hey University of Lethbridge! I am Justin and I want to be your voice at the ULSU General Assembly because I hear your frustrations! I transferred here last September and I am currently a third year Applied Statistics (economics concentration, mathematics minor) student. I chose to make the University of Lethbridge my home because of its Liberal Education teaching philosophy and focus on teaching quality in undergraduate education, as opposed to just pumping out research at the detriment of teaching like they do at most universities. I believe that the full value of a university education goes beyond what is written in a textbook. Rather, value also comes from the experiences of listening to new and diverse ideas, probing the minds of professors for golden nuggets of insight, and the deep, lifelong connections that you build with fellow students as you bond over your shared struggles. You learn how to properly socialize, collaborate, and integrate your knowledge together to tackle problems. This is why I chose the University of Lethbridge. As your Arts & Science Representative, I will fight for the University to renew its commitment to its strong tradition of teaching excellence.
What do you know about the position you are running for?
Science Representative, I will be attending all ULSU General Assembly meetings and considering all the motions put forward by the General Assembly. I will be obligated to act and vote in the best interest of ALL Arts & Science students…my fellow classmates…you! In this position, I will have greater help from the ULSU to continue my advocacy activities with various University offices on issues that affect our ability to succeed; for example, getting better student services to help cope with these difficult times. Another important job I will be doing is to raise awareness of the ULSU's activities and get more students involved with the ULSU. When students think of the ULSU, they just think about student clubs and events; however, many students are not aware of the important lobbying work that the ULSU does at different levels of government. Overall, I promise to listen to student voices and bring those thoughts to the table.
What are some of the initiatives you would like to implement if you are elected?
The three key issues of my platform that I will be focusing on next year are tradition, clarity, and trust.
The Liberal Education tradition is what makes this university stand out from the rest of the pack. I will encourage and work with the University to restore things to the way they were before these on-campus restrictions and online learning so that we can return to meeting new people and sharing ideas. Before transferring to this university, I was told that this was the "party school of Alberta" and the university where professors know their students' first name. Sadly, with all these changes, this does not seem to be the case anymore. I believe that by appealing to the traditions of the University, we can work to breathe new life into the (currently dead) halls of this institution.
The lack of clear communication about what is going on and flip-flopping on policy has been a source of great pain and anguish in the student body. Like many of you who have sunk so much time, energy, and money relocating to Lethbridge and are locked into rental leases, it is really frustrating to live in a constant state of uncertainty. To be honest, I do not have all the answers to this one, but any initiative
must involve working with the administration. This is an issue that I have been passionate about ever since my first week coming here (ask me about this) and I will continue to fight this fight.
Finally, another issue that I will be working on next year is restoring trust into the ULSU. I really love the ULSU and the work that they do but I understand that many students feel apathy from the ULSU. There is a sense that it is a clique of all their friends instead of being the voice of students representing our interests. As an outsider, I will work to answer all the questions that you have and hold the Executive Council accountable. Feel free to text me any concerns you have at (250) 512-7759