Maleeka Thomas International Student Rep.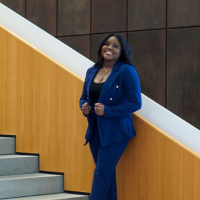 It is with immense pleasure and passion that I am running for the position of International Student Representative. Hello everyone! My name is Maleeka Thomas, I am a third-year international student here at the University Of Lethbridge majoring in Sociology with a minor in Anthropology. Being an international student from the beautiful country of Jamaica is a multifaceted experience, which has equipped me with the knowledge and capability needed to be a voice for my fellow international students. If you have any questions please feel free to contact me at anytime.
Instagram: @maleeka_forinternationalrep
Linktree: https://linktr.ee/MaleekaT
What do you know about the position you are running for?
What are some of the initiatives you would like to implement if you are elected?