Tianna Read Residence Rep / ORS President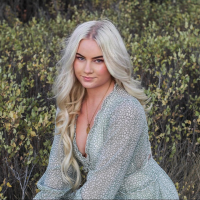 Hello! My name is Tianna Read and I am running for ORS President and Residence Rep. I am a third year Anthropology and Social Studies Education student here at the university of Lethbridge. I have been involved with the student body as a whole through a few different positions. I was an Ra in a first-year residence building before I decided to run in last year's elections for Vice President University Hall. After a successful campaign I am now currently VP University Hall. Along with being an ORS executive member I am also an executive member of the PACT student run organisation on campus. We work very closely with U of L Alumni and have organised events such as buy a student a breakfast and letter to your future self. I am very passionate about residence and the university experience and plan to show my passion through my campaigning and town halls! Please check out my campaign Instagram page @tiannaread_for_president! Make sure you get out and vote!
What do you know about the position you are running for?
ORS President is a very important position to hold that cannot be taken lightly. There is a lot of behind the scenes work with housing, the rest of exec, operations teams, and the ULSU. I have been able to gain a deeper understanding of this position while being on exec. I know how hard the president has to work and how time consuming the job is. I also recognise that so much work of the president goes unnoticed due to it being so behind the scene. Residents don't see the council, operations, and exec meetings that the president not only has to present at, but in the case of council and operations has to chair. RA's and exec don't see the general assembly meetings that the president attends to advocate for the residence body as a whole as well as the countless hours meeting with housing and planning for the year's events and other logistics. I am very passionate about this position because I feel that it is a great platform to make changes and build a stronger community. I feel very confident that if elected I will be able to reach my goals as I have done the work over the past two years to become knowledgeable about ORS and the university as a whole. I am very excited to see what is done with whomever is successfully elected into this position and hopeful that it will be me who is successful.
What are some of the initiatives you would like to implement if you are elected?
My campaign's foundation relies on four pillars; equality, togetherness, advocacy, and experience. If elected into this position I promise to work towards improving these pillars. I would like to work closely with the ULSU exec to provide opportunities for residence students and off campus U of L students are able get connected in multiple ways. I would like to host PD sessions with the ULSU to help provide opportunities for students to grow both as people and as professionals. I would also like to create a program that connects students with ORS and the ULSU more. This would look something like "A day in the life of VP Academic" as well as have the ULSU potentially promote "A day in the life of ORS President". I believe that this would create more involvement with both the ULSU and ORS which could be beneficial for all parties involved! Not only would it help bring the campus community together as a whole, but hopefully inspire students to get involved with ORS and student government! I also promise to advocate for residents to the general assembly and do the worked needed in order to find out what they want and need from me. This means I plan on being very involved with all residence buildings. I plan on hosting office hours for my Ra's to be able to connect with me as well as spend lots of time in each building on campus to get to know individual residents. This will allow for the connection and sense of togetherness that I strive for in residence. Again, please check out my campaign page on Instagram @tiannaread_for_president to see more of my initiatives and campaign promises. Don't hesitate to reach out and don't forget to vote vote vote!