Yewoe Sackey-Forson VP Student Affairs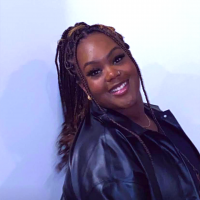 I have attended the university for four years, and I am yet to attend a campus event that I and others have thoroughly enjoyed. My goal and plan is to bring events which are inclusive to the entire student body. Fresh Fest should cater to the students, it should have music, games, and foods that will attract the students thus making them have a good time. It is my every intent to foster strong relations and work alongside our clubs and levy groups to help create and improve meaningful impact on students. My platform is student focus and is centered around transparency, engagement and commitment to you, the students. I plan on hosting monthly events that will make the student body talk about SU events, making them itch for what is coming up next. Though I am not blessed with the position yet, I have thought of countless ways to bring the student population to be part of the school again. We have seen that after the numerous disruptions of classes that the engagement on our campus has dwindled and there is not a lot going on to grow campus life back to what it can be. It is my intent to make an environment that is inclusive and community based, where the University of Lethbridge students are able to interact and come together. Whether that be through SU events or the various clubs we have on our campus. My goal is to make university a good and meaningful experience for all students and community members here at the U of L. I, Yewe Sackey-Forson, am committed to making that happen before I graduate. Leaving a lasting continuing legacy for the university. I am here for a good time but not a long time, so while I am here I want my fellow classmates to enjoy their time as well and be very studious students.
What do you know about the position you are running for?
What are some of the initiatives you would like to implement if you are elected?