Blaine Badiuk VP External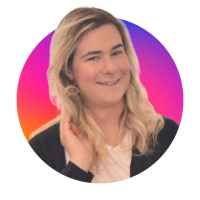 My name is Blaine, and I am excited to be running to be your next Vice-President External. I have previously served as the Education Representative on the ULSU General Assembly and President of the Education Undergraduate Society. Before coming to ULethbridge in the Fall of 2019, I had served for 2 years at GPRC, now Northwestern Polytechnic, as President of the Students' Association. I also served on their Board of Governors during that time. This extensive experience with policy governance, working with University Administration, and collaborating with academic leaders allows me to confidentially say that I know how to get things done!
Last year, following the faculty strike, I led the charge to implement the broader Credit/Non-Credit policy that I know many students benefited from. By becoming a member of the Executive Council, I get to be part of this team dedicated to bringing more student-centred change that our students deserve! Together, we can start building a UofL and a ULSU #ForAllOfUs! Let's do this – together!
Facebook: https://www.facebook.com/VoteBlaineBadiuk
Instagram: https://www.instagram.com/voteblaine/
What do you know about the position you are running for?
As the name suggests, the focus of the VP External is external to the University; however, that does not mean external to students. Student voices, concerns, and needs must be at the forefront of the VP External's agenda. Whoever forms the next Alberta government must know that students are hurting right now – and there needs to be real action to support students. Strengthening ties with other Student Unions is a vital responsibility for this role. We will do that with our partner organizations, CASA and CAUS, and also individually with various Student Unions. Together, we can be a collective voice pushing for positive changes to support students.
Another part of the role is to build stronger connections with organizations in the greater Lethbridge community. Lethbridge is a student city; students deserve a more significant say in this community. We also have an opportunity to build experiences for students around the city with various organizations and businesses. Working closer with the Lethbridge College Students Association – and my connections with the City of Lethbridge Heart of Our City Committee – will allow us to establish stronger community ties creating a better student life in the city.
Lastly, and quite possibly most importantly, is to keep the students of ULethbridge informed and aware of what's going on. What is ULSU speaking out on? What advocacy wins have we had? Where can students save money in town or enjoy affordable activities? This is an integral part of the role that I will not overlook.
Essentially, the VP External is working with others to build a ULSU and a ULethbridge #ForAllOfUs.
What are some of the initiatives you would like to implement if you are elected?
As your Vice-President External, I am committed to bringing a renewed student-first focus on advocacy. We will have a new government come May – whether Premier Smith or Premier Notley – we need to be ready to demand the government starts listening to students! Post-Secondary is one of the vital economic engines of our province, and it needs to be treated as such. Our SU has always punched above its weight in provincial advocacy, and we will continue to do so.
My track record in advocacy is one of great success! Last year, I led the advocacy to implement the broader Credit/Non-Credit policy following the faculty strike that I know many students – myself included – benefited from. When I was President of my Students' Association back home, I successfully led the advocacy efforts to make our college a degree-granting institution. Now, students can get their degrees while staying at home! This track record of working behind the scenes to put students first is what I am known for and will continue to do in this role!
My other priority is creating new connections throughout the Lethbridge community. Lethbridge is a student city, and our perspectives need to be heard by decision-makers. Students should – and deserve to – have a more significant say in how this city runs, and we will work together to make this a reality. Furthermore, by collaborating with VP Student Affairs, we will build community connections with partners throughout the city to build student life both on campus and across the community.
Together, we will build a ULSU and a ULethbridge #ForAllOfUs.