Rikin Patel VP Operations & Finance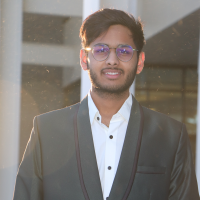 Oki, my name is Rikin Patel and I am running for the position of your next Vice President Operations and Finance at the University of Lethbridge Students' Union. I am a third year International Student from Uganda studying International Business Management. I am running on the platform of affordability and financial advocacy for all students, but in particular, an often forgotten demographic, international students who don't receive equitable access to the same opportunities as their peers.
I want to work with the President and Vice President to support in clubs, groups, and individuals, with effective process for grants and bursaries, food bank usage, health and dental plan use, as well as work towards closing the circle of care on our campus by introducing the campus pharmacy, and south campus development initiative.
I aim to bridge the gap between learners across campus and their unique journeys and stages in life that has brought them here to a strong and vibrant community, where we learn, work, and live! I am a team oriented individual who listened and has plans to collaboratively work with the other candidates once elected. Let's work together and make our university experience the best and get the most out of your time the University of Lethbridge.
Please reach me out on Instagram (rikin4opsfi) or in person on campus in case you have any questions regarding my campaign or if you want to talk more about my platform.
What do you know about the position you are running for?
What are some of the initiatives you would like to implement if you are elected?