Alexia Medina Garcia Arts & Science Representative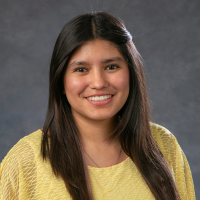 My name is Alexia Medina, and I am a first-year General Humanities student. I immigrated to Canada from Mexico when I was seven years old and have occasionally moved back short term. Hence, my Mexican heritage is a big part of my identity. I love the outdoors, and I love trying new things!
What do you know about the position you are running for?
What are some of the initiatives you would like to implement if you are elected?