Justin Ma Arts & Science Representative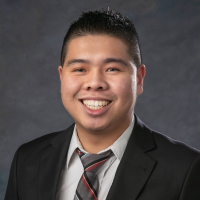 Hi! My name is Justin and I am a 4th year student pursing a major in mathematics and a minor in computer science. During the past year, I was an Arts & Science Representative and sat on the University Senate. Last time, I ran on a platform of helping to bring the university back to normal after COVID-19 and the labour strike. During my time, I learned more about the struggles that students face and I learned about how I can use my powers to advocate on behalf of you. I am asking you to re-elect me because I believe I can draw on my experience to be even more effective.
It is a scary time. Many changes have taken place and many more are underway at our university. There are going to be major changes in university administration next year and it is important that these new administrators put students first. Additionally, the Faculty of Arts & Science is facing drastic budget cuts. I will continue to fight to ensure that the student experience is not compromised by these changes and budget cuts.
What do you know about the position you are running for?
What are some of the initiatives you would like to implement if you are elected?