Wezi Mutambo Arts & Science Representative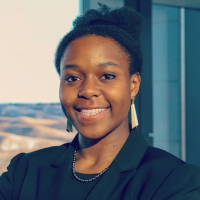 Hello fellow students,
My name is Wezi Mutambo, I am a 2nd-year combined degree student in Urban and Regional Studies and Economics. I am looking to represent you, Arts and Science students, on the Student's Union. I came to Lethbridge from Calgary, with the goal of maximizing the student experience. I wanted to be involved in everything and try nearly anything (and still do), which has led to some interesting situations. Thanks to this mindset I have been able to be VP of Finance for the Black Student Association, a track athlete, a Residence Assistant in Parkway, and probably more in the future. The students I have met along my journey, have increased my passion for fostering a better community, with quality leadership and trust. Those I value I keep close to me and continue to demonstrate on and off campus. I am passionate about being an Art-Sci Rep to ensure these values are maintained and all students have the opportunity to maximize their own personal journies. Personally, when I see my community succeed, I know a bit of me succeeds with it.
What do you know about the position you are running for?
What are some of the initiatives you would like to implement if you are elected?