Juliana Ford ORS - VP Coulee View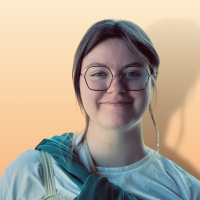 Hi, my name is Juliana Ford (she/they), and I am a 3rd year Bachelor of Fine Arts and Bachelor of Education combined student. I'm originally from Medicine Hat, AB and I am currently in my second year as a Senior RA with the Organization of Residence Students and Housing Services. I am passionate about the residence life community, and have been an RA on both University Hall D/E2 and D/E4. I spent my first year of university during the pandemic in Coulee View, where even though we were separated, our RA's kept us connected and engaged, which led me to where I am now. Residence has so many benefits for students, and if I am elected Vice President Coulee View, I intend on instilling four major pillars. A flourishing residence community is built on connection, opportunity, commitment, and inclusivity. These components are essential for helping residents feel engaged, at home, and a true part of our community here on campus. Over the 2023/2024 academic year, I want to put these pillars to work in Coulee View and promote a positive residence experience for all.
What do you know about the position you are running for?
What are some of the initiatives you would like to implement if you are elected?